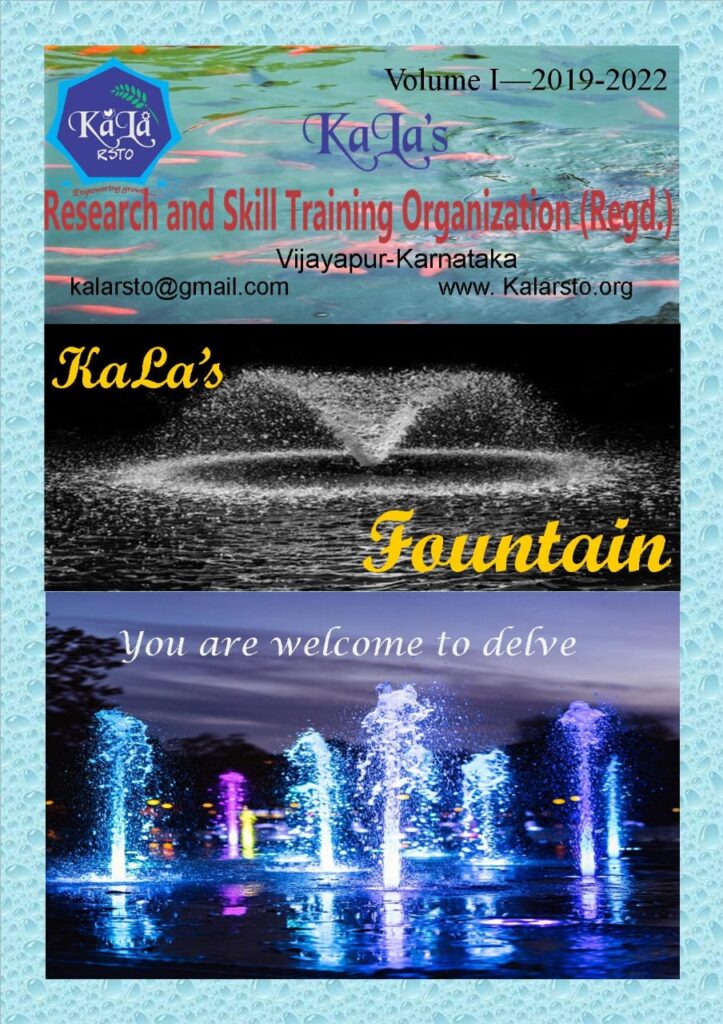 Hello members, Best Greetings of the seasons!!!
We are pleased to write that, KaLa's annual magazine titled KaLa's Fountain is scheduled to be published.
You are requested to email (kalarsto@gmail.com) articles, story, etc., latest by 28/2/2022.
The guidelines are:
400 words limit.
Font Times New Roman size 12 with 1.5 spacing.
A4 Page layout.
Write your name & affiliation beneath the title.
Your spouse & kids can also share their articles (restricted 2 only)
Kindly contribute your story & articles well in time.
KaLa's RSTO (R) Vijayapur Karnataka
www.kalarsto.org