Dr.M.A.Lahori., B.Com, MBA,PhD (Mgmt),D.Litt(USA)
He has 36 years of rich and resourceful experience in Corporate as well as in Academic Management Studies, out of 36 years, 23 years worked in Corporate as General Manager (Mktg) with reputed handloom organization-Co-optex PAN-India and 13 years as a Director (affiliated to SP Pune University, Pune). He is seasoned with PAN India exposure &mettle of administration, research& consultancy.
He has published research papers in Int'l & National Conferences 75+with greater impact factor & earned citation. He is recipient of Best Paper Award in the International Conference.
He is recognized guide of Jain University, Blore, SaiNath University, Jharkhand &Solapur University, and editorial board member of JM International Journal of Mgmt Research (JMIJMR) ISSN:2229-4562 www.jmijmr.com He is Vice Chancellor nominee (BBA Board) Pune University.
He has been honoured Commendation 7 times by Co-optex for the best Performance and honoured with 'RashtriyaVikasRatan Award' by Economic Growth Society of India, New Delhi. He is active member of Mangalore Mgmt Association affiliated to All India Management Association New Delhi and lifetime member of Integrated Chambers of Commerce and Industry – ICCI,New Delhi.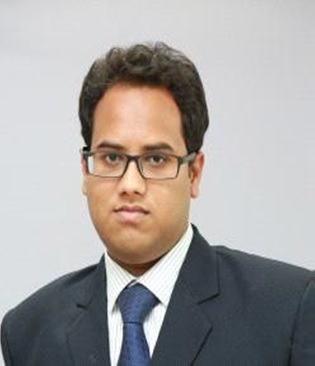 Fazal Lahori, B.E (Biomedical), PGD Data Science
He has completed his Bachelor's of Engineering in Biomedical from Visvesvaraya Technological University, Belgaum in the year 2015 and Post Graduate Diploma in Data Science from Manipal University, Manipal.
He has 4 years rich and forefront corporate experience, currently working as a Business Analyst at a reputed MNC Bangalore. He has worked in the area of clinical trials conducted by the pharmaceutical companies and right now supporting the marketing function of a medical device company for designing and delivering analytical solutions. He has interest in stock market, business tools, and management skills and in research.
Mohammed Shakir Lahori, B. E Computer Science
He has completed Bachelor of Engineering in Computer Science from Visvesvaraya Technological University, Belgaum in the year 2012.
He is working in the corporate IT Services industry for the last 6+ years and is experienced in Software Development with multiple Programming Languages, Product Lifecycle Management and is currently working as an IT Analyst at a reputed MNC.
He has strong IT ability to create and deliver solution to the customer. A unique combination of Analytic, Technical skill and has the ability to combine business development and technical application. His mettle is workaholic and perfection in the work.
Faiz Afshan Lahori, B.Sc. (FND), MHA
She has completed Bachelor of Science in Food and Nutrition from Mangalore University, Mangalore in the year 2012 and Master's in Hospital Administration from KLE University, Belgaum in the year 2014. Her meritorious record has positioned her decently in International organization and gained International exposure.

She has 5 years of rich experience and is currently associated as a Consultant at a reputed consultancy firm at Bangalore. She has worked as a Patient care administrator for a leading cardiac care hospital in Bangalore and then moved on to the area of Electronic Medical records (EMR), wherein she supports the implementation of EMR solutions to enable better patient experience at Healthcare centers.
---
List of Members